Translation Agency and Communication Services Network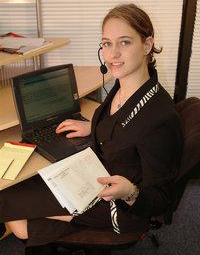 Ability Services is a Translation Agency and a Communication Services Network: a network of professionals offering translation services, localization services, and Marleting and Communication services to companies willing to become fully part of the global economy through conquering new markets and improving communication with their own clients.
Our primary goal is to ensure that our translation, localization, Marketing and Communication consultancy services will always satisfy your needs. Our mission is easy: to be the best, the most affordable and the most reliable among all translation agencies or communication agencies you have ever worked with. We do this providing our clients with all the benefits of dealing with an integrated international network instead of having to deal with many independent professionals, being offered quality, cost effective solutions and complete project management for prices lower than most Western agencies or even independent translators and marketing professionals.


Highest quality translation & localization, marketing & communication services
Every translation job is processed by our agency with a first translation and an independent further review and linguistic check by native professional translators mothertongue in the target language, and a final internal quality check, before being released. Translator + reviewer + QC means that at least 3 different professionals will work on each translation and localization set, but we can use more translation teams for projects with a huge quantity of text.
We deal with every marketing and communication job with carefully selected teams of professionals, all made with mothertongue, local experts with deep knowledge of the target markets. We are a result-driven Marketing, Communication and Website Promotion agency offering a full spectrum of affordable Marketing, Communication, SEO/SEM/DEM Services and Web Site Promotion packages.
Try our services and we guarantee you won't try another Communication Agency: we can satisfy all your needs for text translation, Website translation, software localization, as well as a deep range of marketing and communication services (Website visibility and Web promotion, SEO/SEM, Social Networking, Email Marketing). Ask us a free quotation or ask us more information about our translation, localization, and marketing services.


Language combinations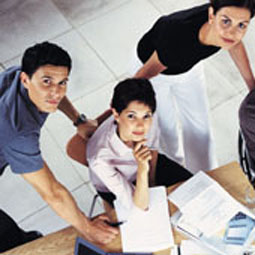 With more than 450 professional communication professionals and translators in our network we can cover with dedicated communication teams all sectors and all language combinations among Italian, French, English, German, Spanish, Portuguese, Swedish, Danish, Dutch, Norwegian, Finnish, Polish, Russian, Belarusian, Bulgarian, Ukrainian, Estonian, Latvian, Lithuanian, Serbian, Croatian, Romanian, Czech, Slovak, Slovenian, Greek, Turkish, Arabic, Hebrew, Tagalog-Filipino, Japanese, Chinese, Korean, Thai.
Want to know more about how we can help bring success to your door? Ability Services can provide you with reliable, affordable communication, marketing and translation services designed to engage your customers, drive your brand and win conversions.